Reduces Time Required to Execute Turnaround Testing
The ICE-Tablet™ is "designed to manage work flow and to ensure quality record retention" according to Brant Smith, Director of SIS-TECH's ICE Team, which provides specialized technical services for instrumentation and controls in safety applications. "The ICE-Tablet™ like many of our other products was initially developed to increase the efficiency of our work execution," reports Angela Summers, President of SIS-TECH. "In this case," she continues, "we wanted to eliminate the hard copy paperwork that is commonly used for maintenance data reporting. The advantages of the seamless integration of the technical specifications, maintenance data sheets, and data quality assurance were clearly demonstrated to our field personnel from the first beta test through full-scale turnaround implementation."
The ICE-Tablet™ is constructed of rugged hardware suitable for hazardous environments and the user interface is ergonomically configured for use in the field. The innovative design, slim profile, and HART compatibility allows the ICE-Tablet™ to support in-service testing of any protective system, including safety controls, safety alarms, interlocks, and safety instrumented systems.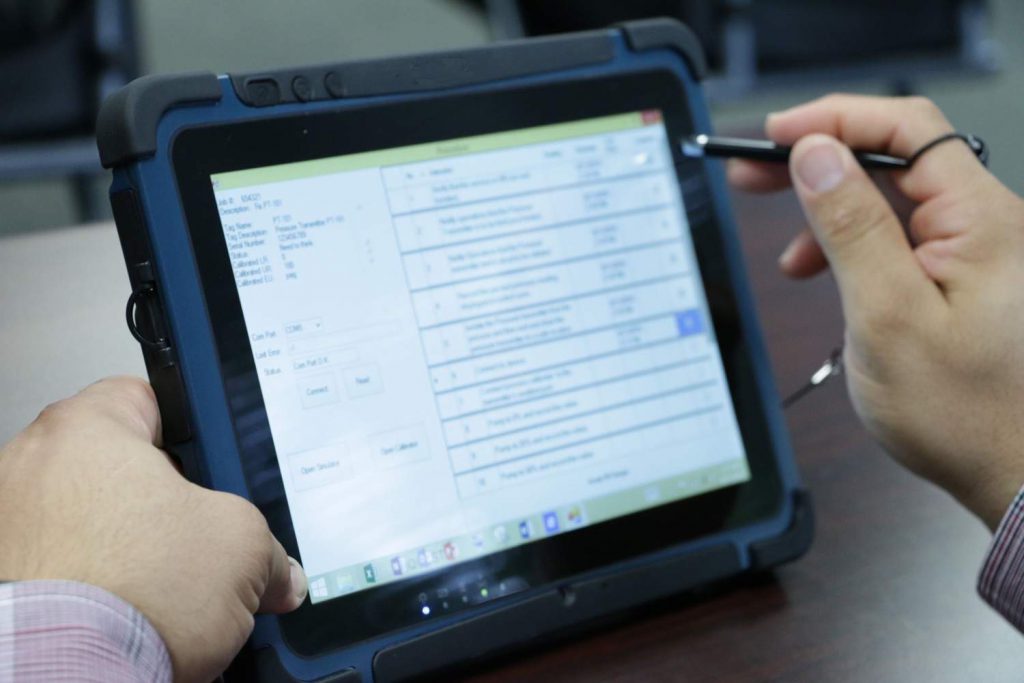 The ICE-Tablet™ boosts efficiency by providing the information that instrumentation and controls needs in the field and by electronically capturing maintenance data to support analytics and quality assurance. The durable and light weight tablet eliminates double entry of maintenance data and bulky test equipment.
Advantages of the ICE – Tablet™:
Electronic display of proof test procedures, calibration sheets, and other maintenance forms
Compatible with HART Protocol- Basic calibration
– Simulate
– Update tagname and range
For HART applications, the device data is obtained directly through an integrated communicator and is automatically uploaded into the maintenance e-record
For non-HART applications, built-in data entry screens move the technicians efficiently through the required manual entries
View P&IDs and loop drawings electronically
Certified Class I Div II
Upload collected data into SIS-TECH's data management software or yours
Durable and light weight
Eliminates the need for bulky test equipment and paperwork while testing.

The ICE-Tablet™ reduces maintenance time, eliminates hard copy paperwork, increases maintenance record quality and improves your ability to analyze and improve instrumentation and controls performance.