News Updates
Sep 30, 2013
Fall Newsletter

Safety Controls, Controls, Alarms, and Interlocks as IPLs
Angela E. Summers, PH.D., P.E.

This paper discusses the design, operation, maintenance, and testing practices necessary for SCAI to be considered as independent protection layers (IPL). It also provides guidance on claiming multiple layers of protection in the basic process control system.  SCAI pdf
New Training Class – Industrial Instrument Technology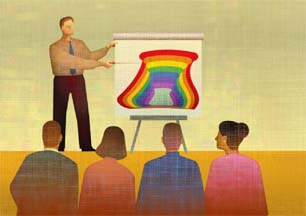 SIS-TECH expands its course curriculum by offering a new training class. Industrial Instrument Technology is a 3-day class which covers the diversity of measurement and control technologies, ancillary devices, signals, processes, sizing, selection, specification, and SIL devices used in industrial processes. Training Classes
 

Bill Mostia named ISA Fellow
SIS-TECH's William (Bill) L. Mostia, Jr., P.E was recognized by Instrumentation, Systems, and Automation Society (ISA) peers for his contributions in training, design and engineering for safety systems and was elevated to the distinguished grade of ISA Fellow.  Bill Mostia
SIS-TEC

H delivered a SIL rated Diamond-SIS in 7 days
First quarter 2013 – Pete Fuller, Applications Advisor with SIS-TECH, received notice from a customer in the Oil & Gas industry that their site was in need of a Safety Instrumented System (SIS) for a barge loading operation with a very aggressive delivery date. SIS-TECH Delivers in 1 Week
Aug 8, 2012
Instrument Reliablity Network
Working in conjunction with the Mary Kay O'Connor Safety Center and Texas A&M University, SIS-TECH is working to form the IRN. The goal is to identify and disseminate information concerning the performance of instrumentation and controls in diff
erent applications, operating environments, and mechanical integrity programs. To share data and information for the improvement of instrumentation and controls reliability in the process sector. To develop qualified instrumentation and controls data for public distribution.
Aug 7, 2012
A Day with Angela
May 21, 2012
SIS-TECH to teach Mary Kay O'Connor classes 2012-13
SIS Implementation
September 18-20, 2012 or
March 26-28,2013
SIL Verification
October 2-3, 2012 or
May 14-15, 2013
LOPA

l>
November 13-14, 2012 or
April 16-17, 2013
May 18, 2011
Newly Published in Chemical Processing Aug, 2010
div style="display: none">